Benefits
Alliance PD Central® from Cyrun is a complete and integrated law enforcement system that utilizes the latest in Windows™, Mobile and Tablet technologies. Computer Aided Dispatch (CAD), Records Management (RMS), Officer Reporting, Crime Analysis and Detective Tools are all standard functions.
This multi-jurisdictional system allows users to access data from any other Alliance Law Enforcement Network system in the region Detailed metrics on all organizational tasks give users the hard data needed to make confident and appropriate tactical and policy decisions.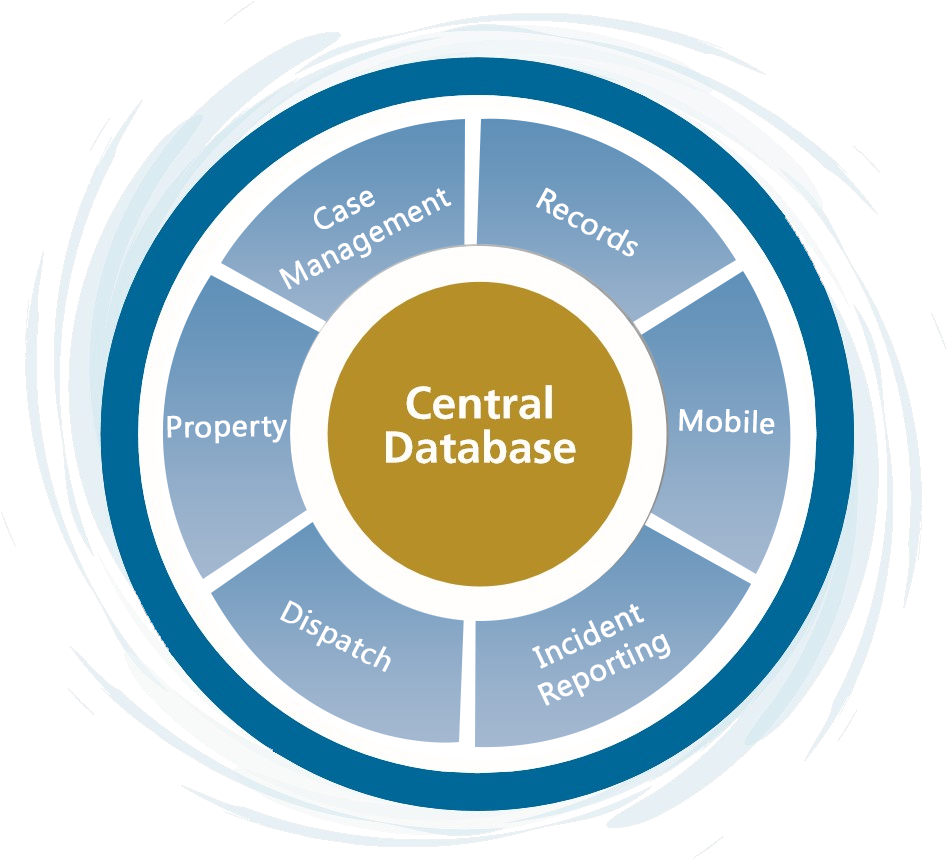 Modules
Dispatch-Event Desk(CAD)
Field Officer Report Writing Tools
Records Management (RMS)
Crime Analysis
GIS Mapping
Case Management
Property/Evidence Tracking
NLETS/NLETS Access™ Server
E911 Data Integration
Crime Scene Photographs
Silent Dispatch
Alert Tracking
Local Wants and Warrants Recording
Traffic Collisions and Citations
Pawn Shops
Personnel
Equipment Management
Internal E-Mail
Court Orders
Automatic Paging/Notifications
Bar Coding
AVL (Automatic Vehicle Locator)
Visitor Management and Tracking
And many, many more. Contact sales for updated comprehensive list.
FEATURES
Alert Tracking
Integrated System with Dispatch, Records and Mobile
Automatic Paging/Notifications
Barcoding
Case Management
Crime Analysis
Incident Photographs
Property Management
Security Analysis
Employee Evaluations and Training Management
Equipment Management
Fraud Investigation
Secure Internal e-mail
Mugshot Search Tools